Bar
Enjoy a refreshing aperitif at the hotel bar before dinner, or a perfect nightcap before returning home. The modern hotel bar is most suitable for these special occasions. During the summer months, when the doors are open tot he wonderful garden, it is a place to relax.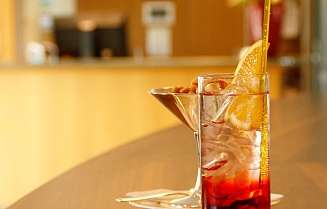 Opening hours
Wednesday to Sunday:
11.45 am until 11 pm.
Monday and Tuesday
11.30 am until 10 pm.